Registered Training Organisation (RTO)
Ballajura Community College is a Registered Training Organisation (RTO Code: 51258) and delivers nationally accredited courses across Year 11 and 12. The qualifications achieved through the various courses on offer are quality assured and recognised Australia wide. Our students can leave the College with a full qualification that can assist them in either further tertiary study or in the workplace.
The College commenced operations as an RTO in January 2006, to meet the needs of students. Educational and training excellence is achieved at BCC due to our committed and experienced staff together with our close community links. Our partnerships with industry ensure that current industry practices are address in the delivery of our certificates.
A fully operational commercial kitchen was built in 2010 to support the delivery of courses in the hospitality industry.
Ballajura Community College's scope of delivery includes: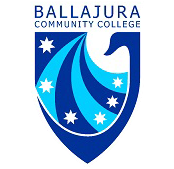 CUA20715 Certificate II in Visual Arts

SIT20316 Certificate II in Hospitality
Auspicing arrangements

Ballajura Community College further augments its VET offerings through auspicing arrangements with other Registered Training Organisations (RTO's).
RTO (Auspicing)

Qualifications

Skills Strategies International

(RTO Code: 2410)

BSB20120 Certificate II in Workplace Skills

PKY Media

Trading as College of Sound and Music Production

(RTO Code: 41549)

CUA20620 Certificate II in Music


IVET Institute

(RTO Code:  40548)

SIS20321 Certificate II in Sports Coaching

CHC22015 Certificate II in Community Services