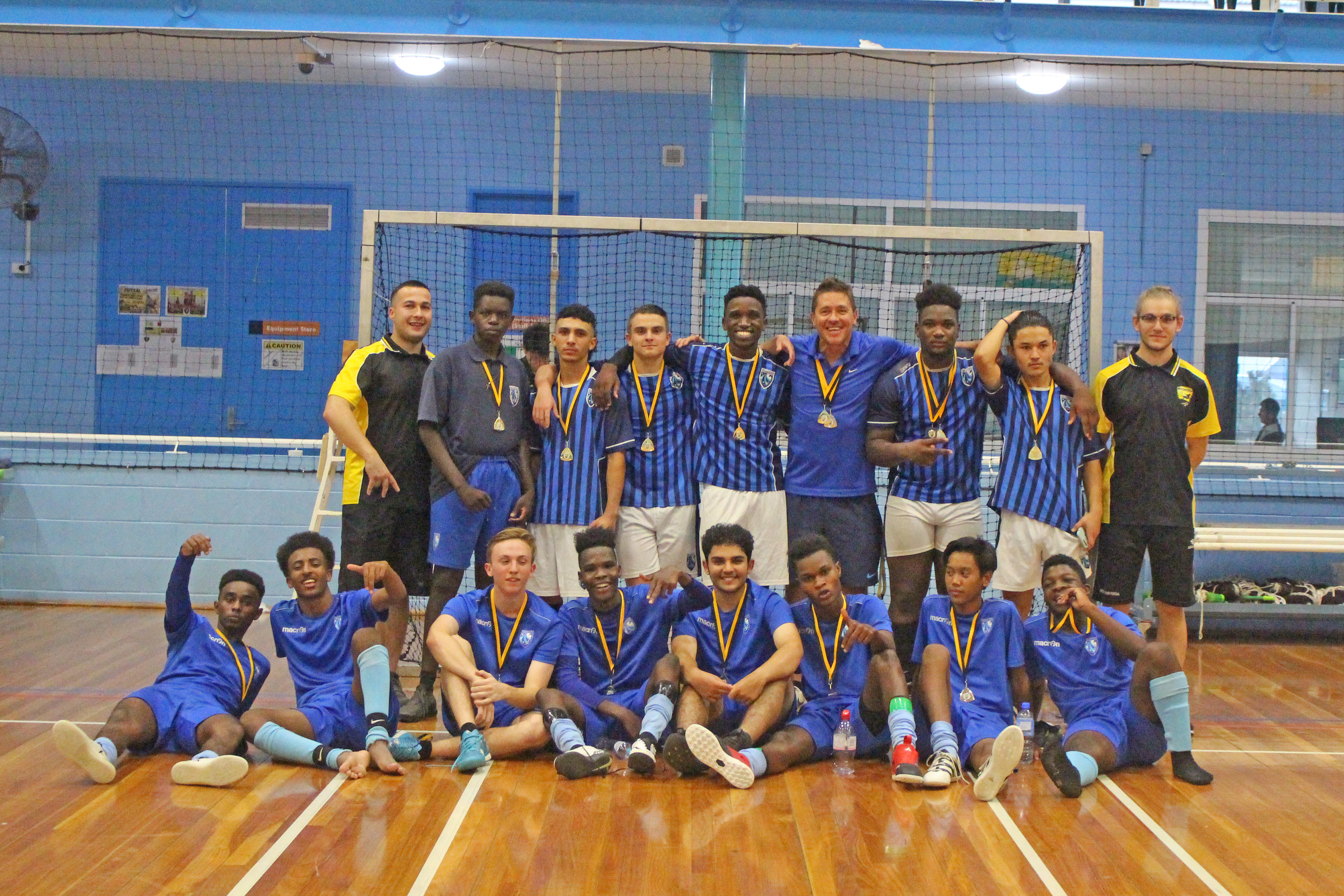 In a first for Ballajura Community College, both the Year 11 and Year 12 senior boys soccer teams made it through to the finals of the West Coast Futsal Titles, with the Year 12s crowned champions of the open boys division for 2018.
The titles were held on Wednesday March 21 at the Kingsway Indoor Stadium.
Mr DeFraine, Health and Physical Education teacher, said both U/19 teams made the final after winning their semi-finals, with the Year 12s going undefeated all day.
"Since the West Coast Futsal Titles began in 2015 at least one of our teams has made the final every year, but to have an all-BCC grand final was a first," he said.
"The Year 11 and Year 12 teams played some superb indoor football, defeating several teams from schools that run soccer programs including Ocean Reef, Darling Range Sports Academy, Ashdale College (Soccer Academy), Shenton College and Dianella College."
The U/16 team, coached by Mr Lloyd, also made it through to their finals, coming home as runners up.
Mr DeFraine said all BCC players showed read pride in competing for the school.
"All three sides displayed great team work and spirit throughout the competition and showed how much talent we have at our College.
"Congratulations to all players on their success."
U/16s

Year 11

Year 12

Luka Drljan

Phumint 'Dodo' Sirimuang

Ali Khatiri

Milos Ivancevic

Haydon Wiggers

Alusine Sam-Bindi

Hassan Sam-Bindi

Amin Ahmed

Fidel Baraka

Hilman Abdul Gafar

Abdullahi (Abdi) Ali Mohamed

Kian Davis


Peresi Iranyunvira

Davor Pavic

Chris Vonleh

Paso Pasoski

Reza Hussaini

Osama Abdalla