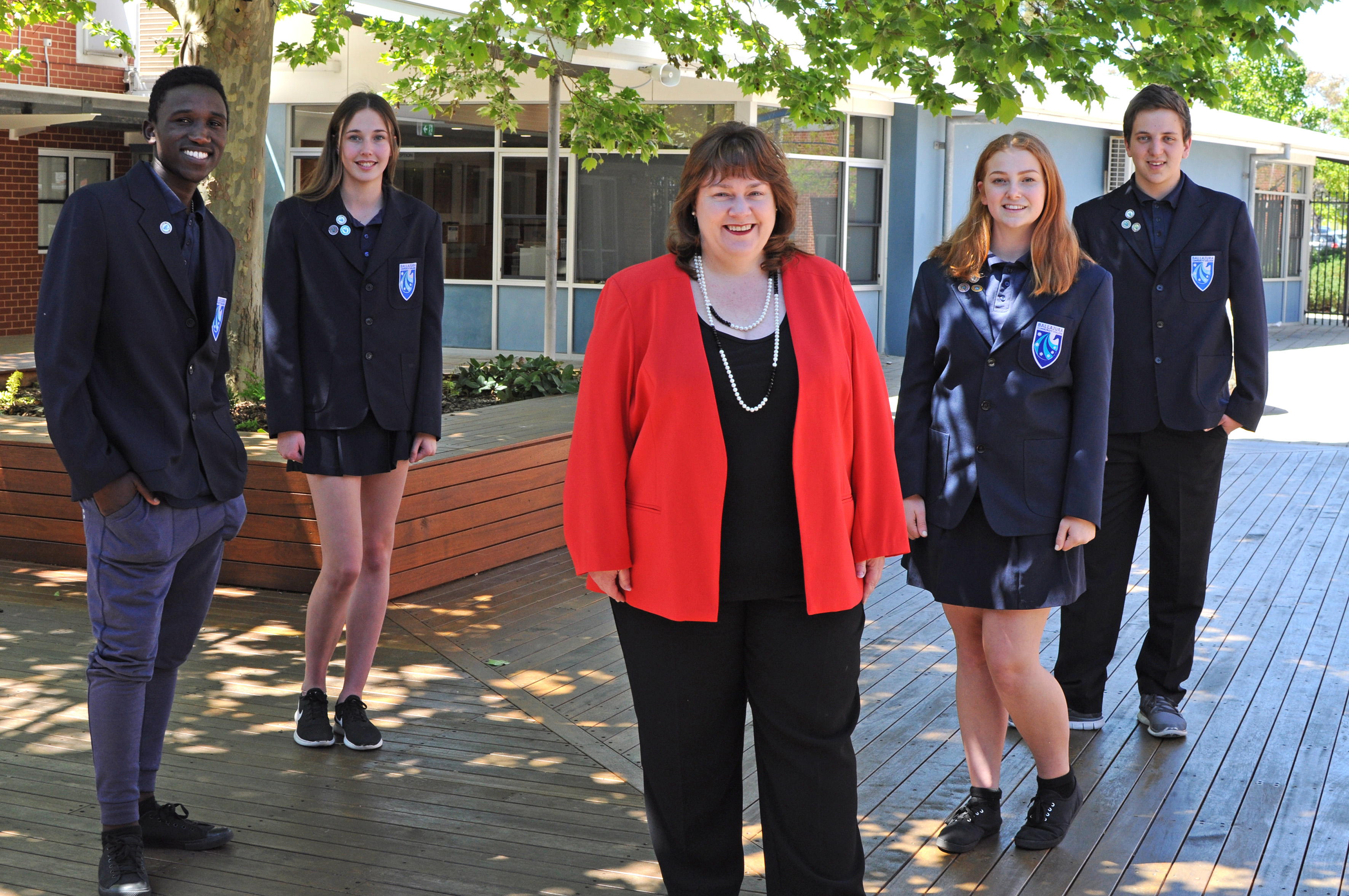 Ballajura Community College is proud to announce that Cheryl Townsend, Principal, has been named winner of the Department of Education's Women of Achievement Award 2017 for her inspirational leadership.
Mrs Townsend was thrilled to be presented with the prestigious award at the Department's International Women's Day Breakfast, held at Crown Towers on March 8, 2018.
"I feel very honoured," she said. "I felt privileged when I was selected as a finalist and to be named winner from this competitive field is amazing.
"I would like to thank and acknowledge my wonderful staff, and my dedicated senior leadership and executive teams.
"I would also like to thank the Director General of Education, Sharyn O'Neill, for this award which recognises the important work of women in education on International Women's Day."
Mrs Townsend said Ms O'Neill, Minister for Education and Training Sue Ellery and the Department had all enabled her to become a better leader through the opportunities and experiences she has had during her career in education.
"These experiences have supported me in my role and in turn helped me to provide better opportunities and outcomes for the students of Ballajura Community College," she said.
The Women of Achievement Award is presented to a woman who demonstrates outstanding leadership and contributes to education throughout their career with the Department of Education.
Mrs Townsend's vision for the College is based on a sense of unity and purpose and her inspirational and motivational leadership has resulted in a culture of pride, respect, collaboration, accountability and high expectations.
As leader of the College since 2013 she has enhanced student engagement and increased levels of involvement by the wider community. Her contributions to public education have been acknowledged twice – she was a finalist for WA Secondary Principal of the Year in the WA Education Awards in both 2016 and 2017.
Her work as Network Principal of the Ballandjarra Mathematics Network has been instrumental in a project which helps to improve student numeracy from Kindergarten through to Year 12. She is also is one of just two Teach for Australia principal ambassadors in WA, part of a national network of 13 principals across Australia.